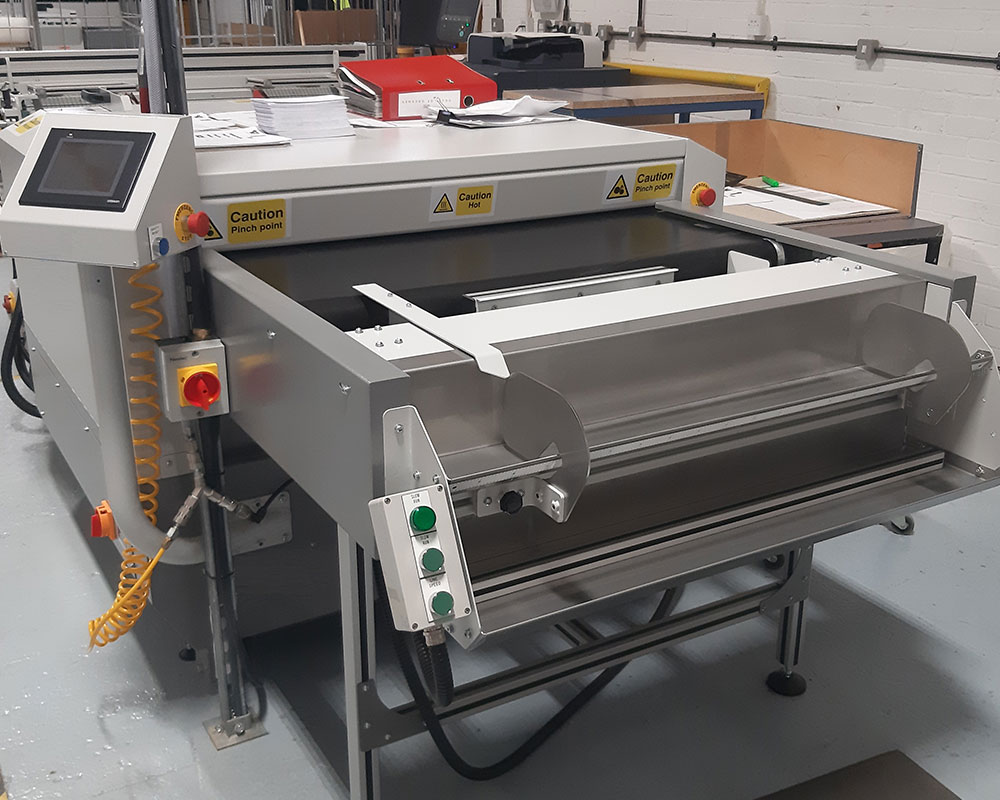 In order to stay ahead of the wallpaper cuttings game, Pike Textiles are very excited to have set up our new, custom-built wallpaper cutting machine.
We spoke to Matthew, our Standards Manager and Team Leader, to find out exactly how this machine has improved our production of wallpaper cuttings. He explained that previously each wallpaper roll was unrolled and laid flat with multiple sorts one on top of the other.
They were then cut down, 'topped off' (organised into stacks by sort), and then cut to final size; and this was the labour intensive part. We needed to apply Pike Textiles' signature inventive thinking process and find a solution to speed things up.
So we designed an innovative new machine which means that we can go from a roll of wallpaper to neat stacks of cuttings at final size, organised by sort, in the same amount of time that it previously took to just unroll and cut the wallpaper. It has reduced roll processing time by over 60%.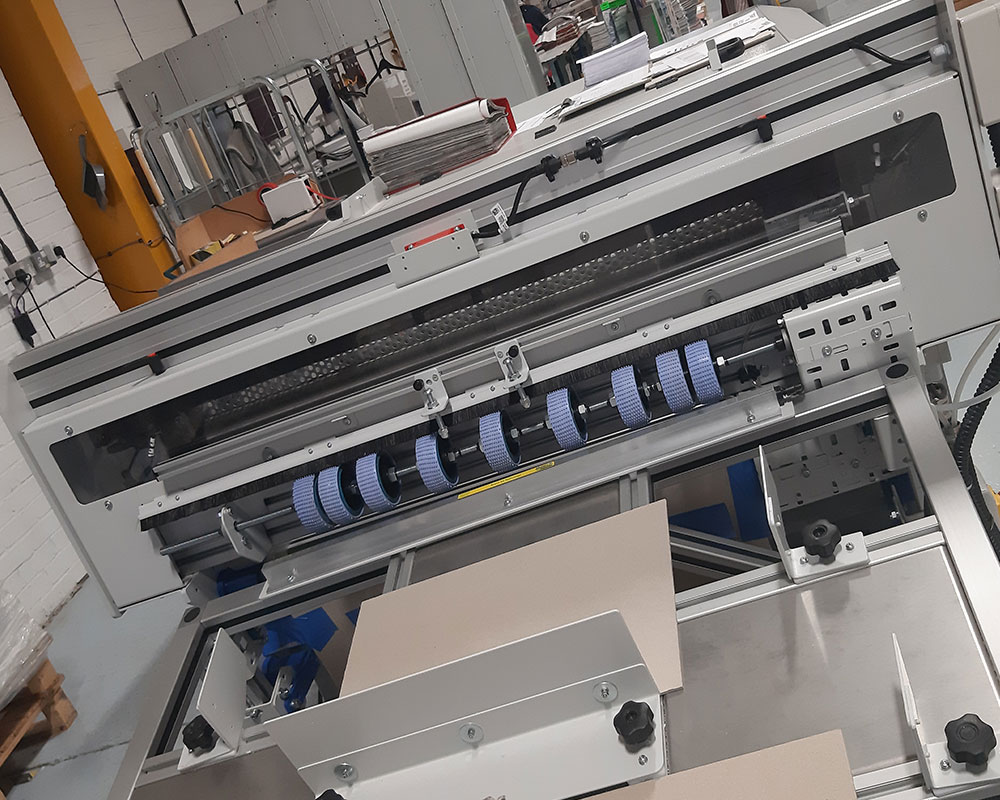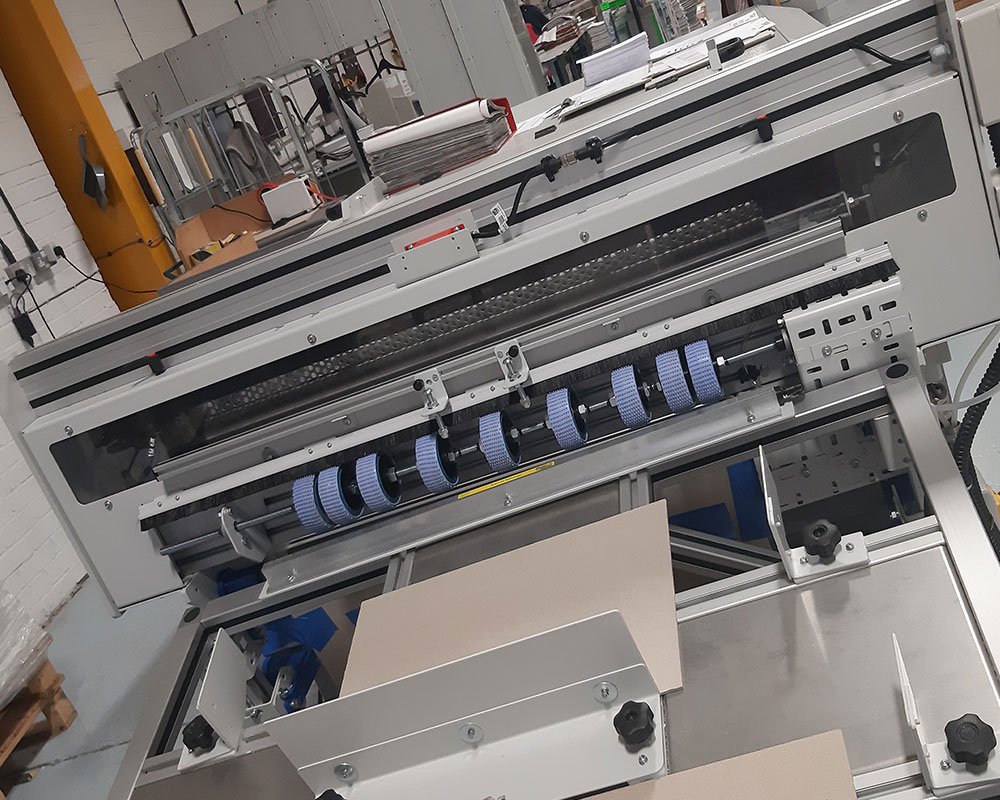 We feed the roll into the machine and it does the rest. We can even attach one roll to the next so that processing multiple designs is a breeze. Not only is it faster, it means that our capacity has increased greatly to allow us to process even more of your wallpaper cuttings.
Although we designed this machine especially for wallpaper cuttings, it will also earn its keep producing pages of wallpaper for books too!
This is just another example of how Pike Textiles are staying ahead of the game in sampling solutions to make your fabric and wallpaper sampling process hassle-free.
Don't forget that we can backprint your wallpaper samples too – find out all about this here.
As well as producing samples, we also offer wallpaper cuttings storage and fulfilment. So that once we have produced your samples with our ingenious new machine, we can hold them in stock then pick, pack and dispatch online orders directly to your customers. It couldn't be more simple! You can read more about this here.
To get a quote or discuss Pike Textiles' cutting and fulfilment service, please call us on 01945 461 361 or email enquiries@pike-textiles.com