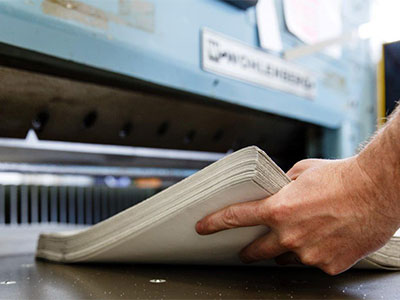 Times are changing in retail. The diminishing High Street is a sad sight in many towns, but online sales are soaring. Soft furnishings and upholstered furniture are two verticals experiencing growth in web-based sales.
Savvy retailers and brands are ensuring that their customer journey online is well-managed, easy and inspiring – successfully selling their products without the input of store-based consultants.
Consumers are looking for an environment where they can see fabric options clearly laid out, and where they can easily order fabric swatches for the furnishings that inspire them. Consumers want to receive those fabric samples the next day, on their doorstep, with clear branding and helpful literature, enabling them to make their decision and place their order. Simple, efficient, effective.
This is where Pike Textiles can help. We can manufacture your swatches – be they fabric cuttings or wallpaper samples. We can cut your swatches to size – even selectively cutting designs that can be difficult to showcase. ID labels are then applied and we can either store your cuttings at Pike Textiles ready for call off, or despatch them directly to your chosen addresses – in bulk or individually.
Pike Textiles can fulfil online requests for your fabric cuttings or wallpaper swatches. From your samples held in our stock, we will pick and pack your orders and despatch them same day or next day to arrive with your customer. We can even add in promotional literature and help you design and source branded envelopes and boxes.
Need wood or metal pieces storing and fulfilling? We can do that too.
Do you want a world where your customers receive a sample pack of your products – curtain fabrics, upholstery fabric swatches, wallpaper cuttings, blinds samples, wood samples – all in one branded envelope 24-48 hours after placing their order online?
Do you want to receive reports and data on sample request trends and not to worry about running out of stocks of your samples?
Then let Pike Textiles help you. Call Caroline on 01945 461 361 or email: enquiries@pike-textiles.com