The Cambridgeshire-based Pattern Book manufacturer has made the 'final three' in the categories of Medium Business of the Year and also Employer of the Year. Two further category award winners will be announced on the night – overall 'Business of the Year' and also the 'Judges Award'.
The selection committee have been impressed by the financial stability and increasing turnover of Pike Textiles. The interiors fabric and wallpaper market has seen some troubling years over the past decade, but Pike Textiles have continually invested in equipment and facilities.
Indeed we successfully relocated our pattern book manufacturing business to new, larger premises six years ago.
Key to the business success is the deep mutual loyalty between the Pike family and the 100-strong staff.
The Pike family have successfully steered this family business for over 125 years – we estimate we have produced over 15 million pattern books in this time. Fair to say we are the experts in our field.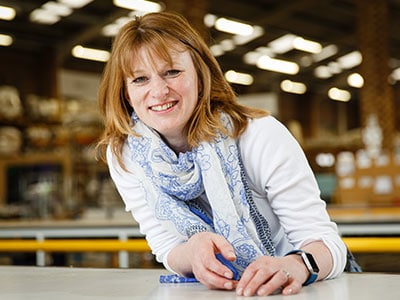 The Pike Textiles employees have an ethos of continuous improvement and waste reduction, and are taking huge steps in product innovation to help future-proof our pattern book business.
The increasing array of products and services that Pike have introduced to their customers old and new have impressed the Business Award selectors.
If you would like to know more about Pike Textiles' bespoke sampling solutions and how they can be tailored for your fabric or wallpaper business, please contact Caroline Adams by email: caroline.adams@pike-textiles.com or by phone: 01945 461 361.